As a Mazda specialist,we aim "Tune COOL!",to provide
"A New Driving Sensation"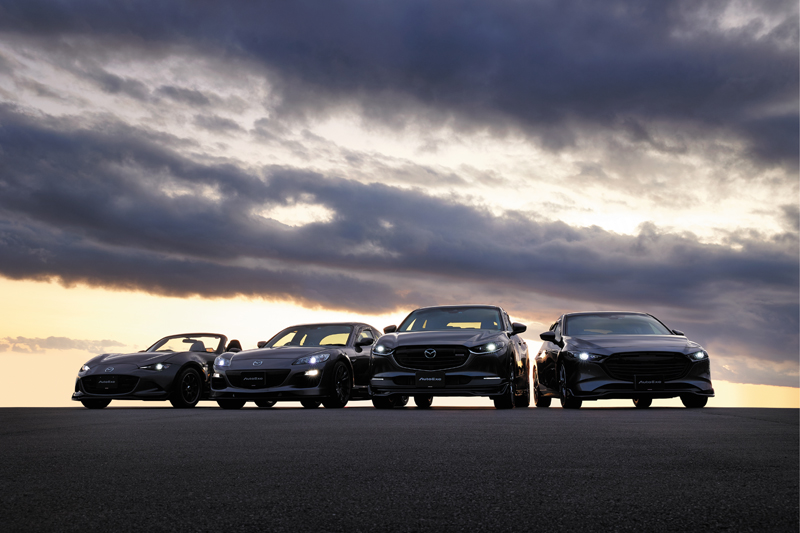 ■ To customers overseas
Welcome to the AutoExe web site !! following the recent worldwide popularity of Mazda cars, we have received many queries from customers overseas regarding our company, product details, purchasing methods, etc.
This web page was created with the goal of providing the basic essential information for overseas customers interested in our products. Please keep the following points in mind when enjoying this site.
Currently, our products are developed and sold with the target of servicing Mazda cars made under Japanese domestic specifications. Because compatibility with foreign export specification cars is not confirmed, it is possible that in some cases our parts will not be compatible with, or that extra processing may be necessary in order to install them to foreign specification cars. also, we do not take the regulations of foreign countries into account. 
However, for those individuals who are interested in purchasing our products even under these circumstances, and who are willing to understand the situation mentioned above and take all responsibility for the compatibility or non-compatibility of our products with their cars, we have prepared the following list of distributors that have some experience.
<Caution!>
AutoExe products are developed for Japanese domestic specification cars.
The user is liable when installing our parts in non-Japanese specification cars.We do not bear any liability, including production liability, for any and all abnormalities, damage, accidents, etc. to products or cars that occurs as a result of installing AutoExe products to cars not made under Japanese domestic specifications as recognized by our company.