Carbon Keycover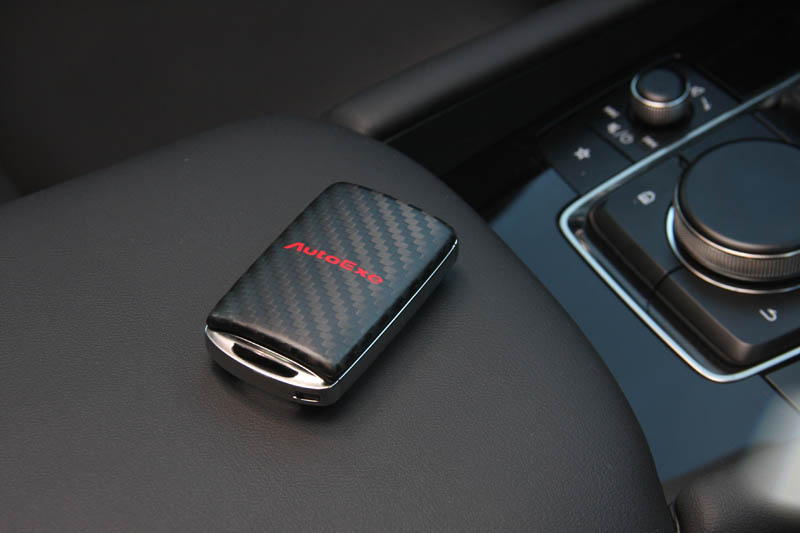 Made from dry carbon produced by the autoclave method used for racing car bodies. The texture, which gives full play to the feel ofthe material's quality, is attractive. Compatible with Mazda3 (BP) and CX -30 (DM) equipped with new advanced keys. With the AutoExe logo. Double-sided adhesive tape.
Part NumberPart Number
Price
(Tax excluded)
Specification
Code
A2650-20
¥9,800
ドライカーボン製 AutoExeロゴ入り MAZDA3(BP系)/CX-30(DM系)など新型アドバンストキー用
2ピース構成 両面テープ接着タイプ
D
---
Keycase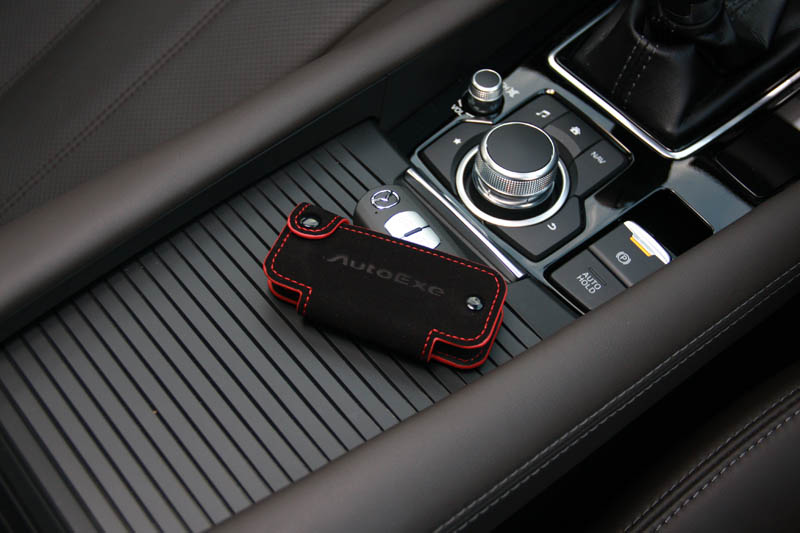 High-quality black suede key case, which accommodates Mazda Advanced Key. The case covers the key to assure protecttion against scratches and impact. Red stitches and red lines give a sporty and refined impression to the case. Engraved with AutoExe logo.
Part Number
Price
(Tax excluded)
Specification
Code
A2640-33
¥3,800
Black suede Red stitch Engraved with AutoExe logo for Mazda advanced Key
size:95mm×45mm×20mm
D